Akiram Therapeutics
Akiram Therapeutics is a Swedish radioimmunotherapy company that develops a new type of targeted radiation therapy based on a proprietary antibody that is combined with a radiation component. The candidate has shown strong results in preclinical studies.
The first indication is anaplastic thyroid cancer, a rare diagnosis with no existing treatment options. This means an opportunity to become first-in-class and to be classified as an orphan drug. The company also sees great clinical potential for other types of cancer in the thyroid gland as well as in the neck and head.
For more information, see www.akiramtherapeutics.se
---


Alder Therapeutics
Based in Solna, Alder Therapeutics AB is a private pharmaceutical company in the preclinical phase that is focused on developing cell therapies using their cell therapy platform that generates the best functional cells with simple and sustainable processes. The unique platform can reduce manufacturing costs and thus enable cell therapies to reach a wider audience.
For more information, see www.aldertx.com
---


Animal Probiotics
Animal Probiotics is an animal health company rooted in scientific probiotic research at Lund University. The company is focused on improving animal health through its "OnlyGood-daily animal probiotics" product line which is available for dogs, horses and soon cats as well. Animal Probiotics was founded in 2004 by Clas Löner (Ph.D.) who took over the full collection of probiotic bacteria strains and probiotics research intended for animals from Probi AB, the company behind the successful probiotic health drink Proviva.
For more information, see www.animalprobiotics.com
---


Cinclus Pharma
Cinclus Pharma is a clinical-stage pharmaceutical company founded in 2014, developing a drug for the treatment of the digestive disorder related to stomach acid, also known as gastroesophageal reflux disease (GERD). The company's lead drug candidate, X842, offers improved management of esophagitis and GERD symptoms, which previous blockbusters such as Losec and Nexium have failed to achieve. A phase II study has recently been successfully completed with X842.
For more information, see www.cincluspharma.com
---


Epicyt Pharma
Epicyt Pharma is a medical research company founded in 2014 whose research is focused on calcium absorption in the intestine and how this affects bone health. Lack of calcium can lead to calcification of the skeleton and the development of osteoporosis. The company intends to develop drugs that improve bone health in patient groups with reduced calcium uptake in the gut. In preclinical research, the company has identified a bile acid and a fatty acid that combined increase calcium uptake in the gut. Studies show an 8-fold increase calcium uptake.
---


Gesynta Pharma
Gesynta Pharma develops drugs with anti-inflammatory and pain-relieving properties through mPGES-1 inhibition for a range of indications. The company's first clinical candidate, GS-248, is in clinical phase II and a study in endometriosis is planned for 2023. GS-248 is a highly potent mPGES-1 inhibitor which has demonstrated a favorable safety profile as well as beneficial pharmacological properties in Phase I and II clinical trials. Gesynta has a portfolio of further mPGES-1 inhibitors including GS-073, which is ready to enter clinical phase I in 2023.
For more information, see www.gesynta.se
---

Lantmännen Medical
Lantmännen Medical is developing a drug for the treatment of edema in connection with traumatic brain injury (TBI). The basis for Project AF-16 is the Swedish discovery of Protein antisecretory factor (Protein-AF) which is a result of a ban on antibiotics as growth promoters in feed that was carried out in Sweden in 1986. A joint scientific project was then started as combined expertise from veterinary medicine , microbiology, infectious diseases and immunology. The active sequence AF-16 in Protein-AF regulates the flow of fluid and ions across cell membranes, which may also be important for other diseases and conditions in the future. After successful pre-clinical studies and phase I study, an exploratory study on the patient will now be carried out in preparation for an upcoming phase IIa study.
---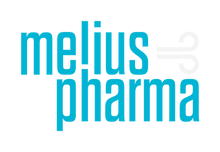 Melius Pharma
Melius Pharma AB is a pharmaceutical company that focuses on the development of new treatments for interstitial lung diseases. Melius Pharma's main project for the indication chronic cough in idiopathic pulmonary fibrosis will begin a phase 2 study in the spring. Chronic cough is a serious symptom that affects the quality of life very negatively in patients suffering from idiopathic pulmonary fibrosis. There is currently no treatment for chronic cough for these patients who have a median survival after diagnosis of 3-5 years.
For more information, see www.meliuspharma.com
---


nWise
nWise was founded in 2008 and runs the platform MMX which is focused on providing solutions enabling "communication for all". The company offers a wide variety of communication solutions from simple call-centre setup, text telephony and videophone apps, to more advanced solutions for critical emergency calls for people with deafness, hearing loss or deaf-blindness. These can be classified into four main categories: relay services, deafblind communication app, emergency services and total conversation apps.
For more information, see www.nwise.se
---


Oncorena
Oncorena AB is a Swedish pharmaceutical company headquartered in Lund. The company is developing a potentially groundbreaking treatment for patients with advanced kidney cancer. The treatment is based on research at the University of Gothenburg under the leadership of professors Börje Haraldsson and Jenny Nyström. The project was initially developed with support from the Swedish Innovation Authority Vinnova and GU Ventures at the University of Gothenburg.
For more information, see www.oncorena.com
---
Part Production Sweden
Part Production Sweden is an investment company with ownership in Swevet, Resion Medical, Absorbest and Cavis Technologies. Swevet is a provider of medical equipment and consumables for animal health and the veterinarian market, whereas Reison Medical is focused on a wide range of accessories and equipment for the operating room such as tables. Absorbest is a also a medtech company, yet focused on high-performance superabsorbents.  The company's final holding, Cavis Technologies, is a supplier of cariology care units with a innovative device for enhanced control and safety.
---


Sciety
Sciety is an investment syndicate specialised in growth companies in the Life Science sector. The company invests in biotechnology, health tech, ICT in healthcare, pharmaceuticals and medical technology. Completed investments include Synartro, PharmNovo, Cavis technologies amongst others. Furthermore, Sciety offers a range of services to investors and companies in life science. These include capital raising and value-creating communication for growth companies in life science, and investment news, company valuation and analyses for industry players.
For more information, see www.sciety.se
---


Sixera Pharma
Sixera Pharma is a biopharmaceutical company that was founded to develop basic research findings into treatments for skin diseases. The founders of the company discovered key genes and the mechanisms regulating skin formation and barrier functions critical for the Netherton syndrome which is a rare genetic disease leading to severe skin inflammation and allergic manifestations. The discovery resulted in the development of a new treatment of the disease which is carried out through a network of academic and industrial collaborations. The new treatment is known as SXR1096.
For more information, see www.sixerapharma.com
---


Synartro
Synartro is a research and development company that develops improved treatments using patented delivery technology combined with existing proven drugs. The preclinical lead program, SYN321, is based on a novel therapy combining diclofenac covalently bound to hyaluronan for the treatment of osteoarthritis (OA), a disease that today leaves up to 50% of patients without adequate pain relief. The company's initial focus is in knee OA with the potential for further expansion.
For more information, see www.synartro.com
---